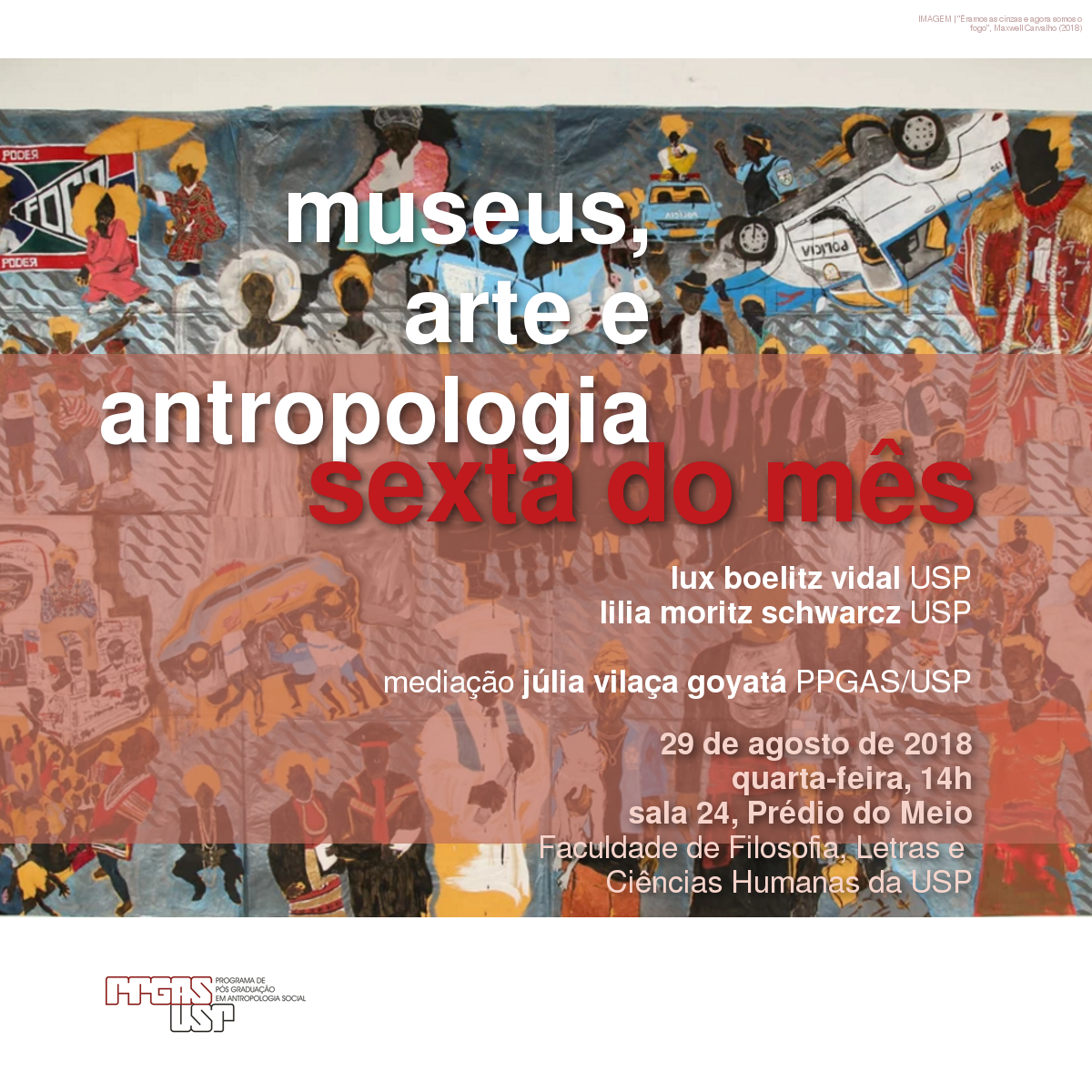 Local
room 24 of the FFLCH-USP Building of Social Sciences and Philosophy.
With Lux Boelitz Vidal (USP) and Lilia Moritz Schwarcz (USP)
Mediation: Júlia Vilaça Goyatá (PPGAS / USP)
"Where are the blacks?" asks the flag, extended at the front of one of the most important Brazilian museums, the São Paulo Museum of Art (MASP). Intervention by the 3 de Fevereiro Front, the work is an icon of an expographic project, curated by anthropologists, which reflects on the flows of people between Africa, America, the Caribbean and Europe marked by Slavery. MASP is no exception: numerous museological institutions around the globe have been engaged in rethinking their practices, atoning for colonial violations through the repatriation of indigenous objects or the construction of collaborative curatorial projects. In addition, there is a recent movement of appropriation of these institutions by indigenous and traditional peoples, who have been increasingly interested in the construction of their own museums, appropriating them as locus of political action. Reflecting on the different roles assumed by anthropologists in these processes, the Friday of August invites us to think: what is the place of indigenous or traditional arts, their exhibition and commercialization? How has Anthropology historically connected itself to different museological enterprises and how has it innovated in this field? What theoretical advances have these engagements fostered in anthropological reflection on expressive forms? How do the categories race and art move through these processes and relate to the decolonizing debate and struggle? What are the epistemic transformations involved in the relocation of the exhibition objects to the villages / places of "origin"?