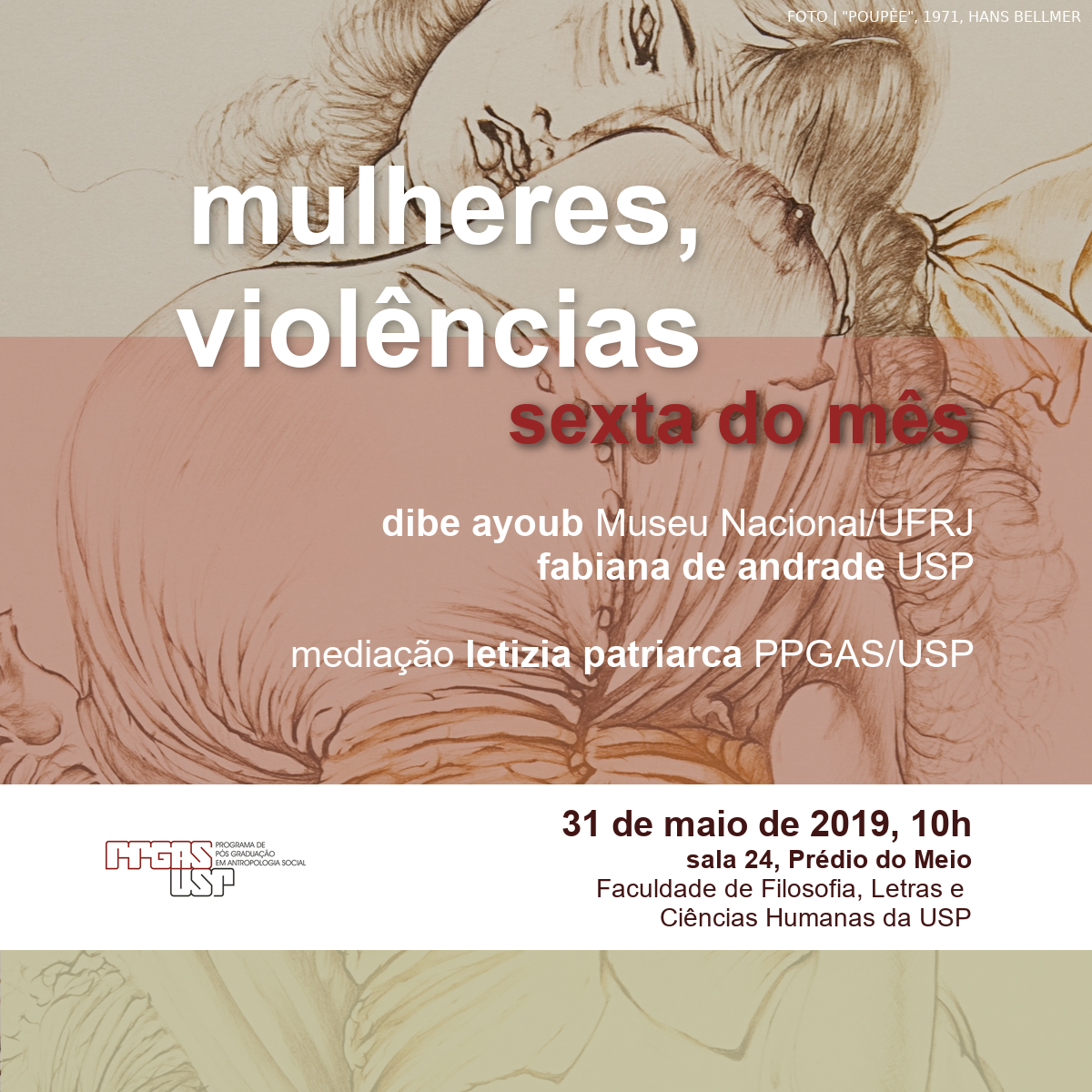 Local
room 24 of the FFLCH-USP Building of Social Sciences and Philosophy.
with Dibe Ayoub (National Museum / UFRJ) and Fabiana de Andrade (USP)
Mediation: Letizia Patriarca (PPGAS / USP)
In her celebrated study of gender problems, anthropologist Marilyn Strathern comes to the conclusion that, although the idea of ​​machismo is indebted to a Western epistemology, even in indigenous contexts, such as the Highlands of Papua New Guinea, women do not they are immune to acts of violence. Although analytical categories are constructed historically and contextually, as Strathern teaches, the drama of aggressions against women is persistent and continues to pose questions to anthropological discipline. After all, why, everywhere, women, trans and cisgender, continue to suffer violence? In Brazil, a woman is a victim of rape every nine minutes; three women are victims of femicide a day; every two days a transgender person is murdered; and every two minutes a woman registers an assault under the Maria da Penha law. This Friday of the month we invite everyone to think about this problem. From women who are abused in their most intimate relationships to mothers who practice acts of violence to protect their families and their lands, we will learn about ethnographies carried out in contexts marked by the narratives and perspectives of women themselves regarding violence.